Forzieri and Maserati Collaboration
Forzieri and Maserati Collaboration
Wednesday, May 18, 2011 | by Jenn Calonia
Italian handbag designer, Forzieri, takes their latest collection into top gear in collaboration with esteemed luxury performance car brand, Maserati. This merger of lavish design styles produces an array of handbags and leather goods that make even the most tenured epicurean swoon with delight.
Maserati's signature trident logo is all the hardware you need for a bold and daring statement. The Maserati Croco Zip Around Wallet combines this powerful emblem with an exotic flair by incorporating croc into the design. The all-around zip keeps your things encased in quality and style.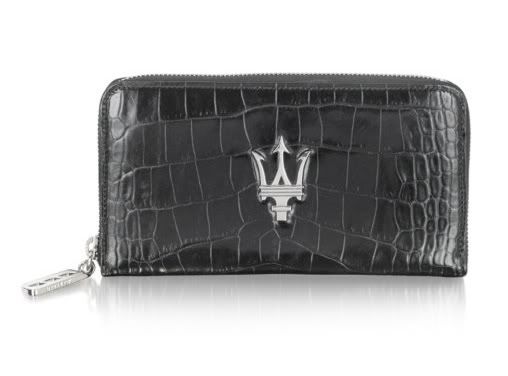 It's time to toss that makeup bag you've had since high school, and upgrade to something more becoming. With the Maserati Red Leather Beauty Case, no one can question your devotion to glamour. The posh design and supple leather are a tribute to Maserati's infamous styling and Forzieri's impeccable construction. Now you can have the best of both worlds.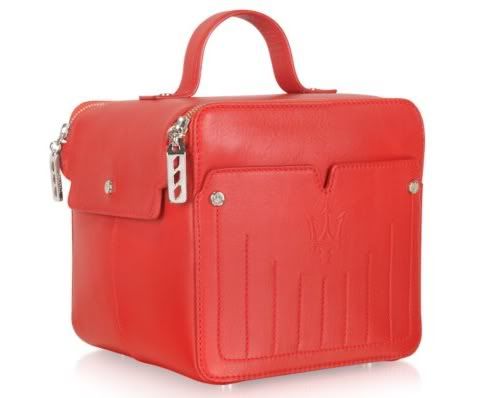 Forzieri is a master at tuning into the finer qualities of a handbag, which is evident with the Maserati Genuine Leather Satchel in Beige. Luxury doesn't always have to be flashy; in fact, it welcomes an air of poise and refinement. The clean lines and texture of this bag draw out the sophistication inherent in both brands. The two lady-like handles, and multiple compartments make this a functional piece that does double-duty.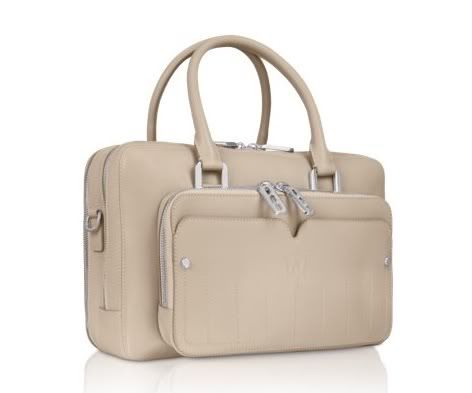 Forzieri hasn't neglected all you fashion-forward gents either. The Maserati Black Leather City Bag is a great stow away bag while trekking the metropolitan streets. An added bonus: the embossed Maserati logo gives you the seal of approval should you encounter petrolheads along the way. Carry on, you sexy stud.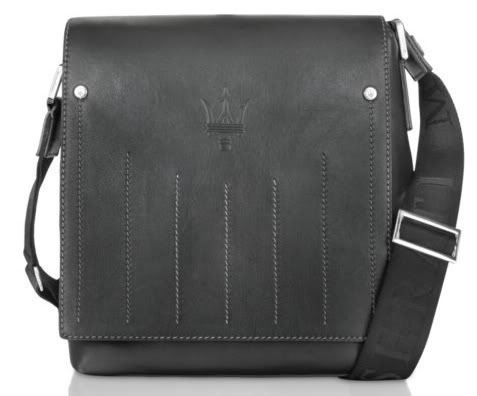 Jenn Calonia | Categories
Handbag News
,
beige satchel
,
cosmetics case
,
croc wallet
,
exotic cars
,
forzieri
,
italian handbag
,
makeup bag
,
makeup case
,
maserati
,
mens bag
,
Messenger Bag
,
sports cards
,
trident logo