Saturday Selects: 3 Handbags to Take You From AM to PM
Saturday Selects: 3 Handbags to Take You From AM to PM
Saturday, August 13, 2011 | by Jenn Calonia
Saturdays are the cherry on top of long work weeks (not to say that I don't love dishing out the latest handbag news to you lovely readers!) Twenty-four hours of non-activity is a bit much for me, which is why I'm always looking to capitalize on free time with busy-bee activities; but, a day's itinerary can be as diverse as the Los Angeles area itself. Here are a few handbags that you can count on for those morning to night wardrobe changes:
10:00 AM - Brunch with the In-laws
While some prefer to cuddle up in bed at the wee-early 10:00 AM hour (I like to sleep in, what can I say?), tea, brunch, and cakes with the in-laws can be a great way to showcase your classy style. Joanna Maxham knows how to help you score brownie points with the Original Arm Candy in latte. This structured satchel has infinite compartments and pockets to keep you organized, and the light, neutral color complements every outfit you can fashion.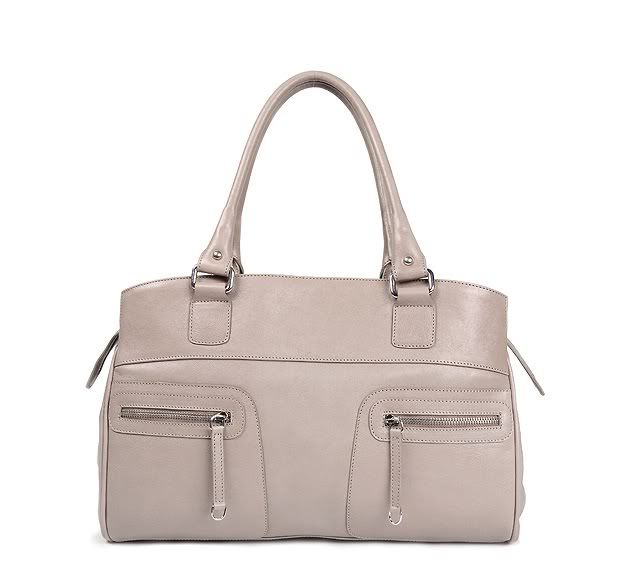 3:00 PM - Soaking in the Sun
Mondrina takes you from hubub of uniting with relatives and invites you to a more casual affair with their Llama Wool Shopper. Saturday beach visits are a must if you're coastal; pair this handbag with your favorite aviators and straw fedora for a summertime look. If water isn't quite your scene, take this casual-cute shopper along with you to get some serious errands done.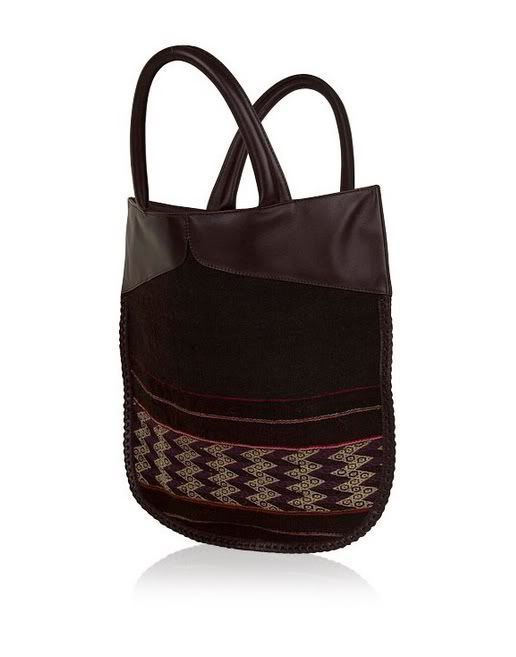 9:00 PM - Dirty Dancing
Saturdays are the best for girl's night out. Finish the day off strong with Poala Dangond's Piano Clutch. The bold python against the sultry blue crocodile body makes a fierce statement on the dance floor. A turn-lock closure ensures that everything inside stays put, because we all know that you won't!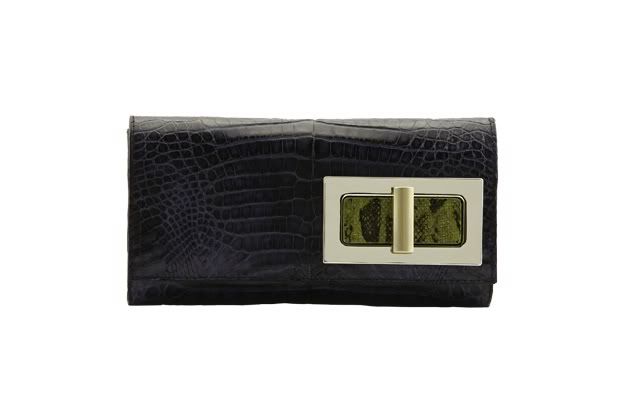 Jenn Calonia | Categories
Handbag News
,
casual handbag
,
chic handbag
,
clutch
,
croc
,
crocodile
,
exotic
,
Joanna Maxham
,
Llama Wool Shopper
,
Mondrina
,
Original Arm Candy
,
Paola Dangond
,
python
,
satchel
,
The Piano Clutch