We Get on Track with the Yoga Sak
We Get on Track with the Yoga Sak
Thursday, April 5, 2012 | by katmiranda
To all of our fellow Yogis that have been looking for a better way to tote around their gear, look no further, because the Yoga Sak is the perfect solution! At first glance, you would never guess that this super slender backpack can hold almost any workout and yoga session essential. However, once opened, the innovative bag is ready to hold everything from a yoga mat and shoes, to makeup brushes and a cell phone. We got lucky enough to take the Yoga Sak out for a spin and find out how amazing it really is.
We are obsessed with brights this season, so of course, we loved the Sky Blue version as soon as we received it. The Yoga Sak is surprisingly light, which is perfect for those who need to transport a lot of gear. Our yoga mat fit perfectly and stayed put, thanks to the adjustable clasps and added yoga mat traction. If you ride a bike and need that extra security, there is a compartment that reveals a preventative pouch that holds on to the bottom of your mat. The best part about the Yoga Sak was how comfortable it was, even with a yoga mat on our back we walked to the gym and stretched with ease.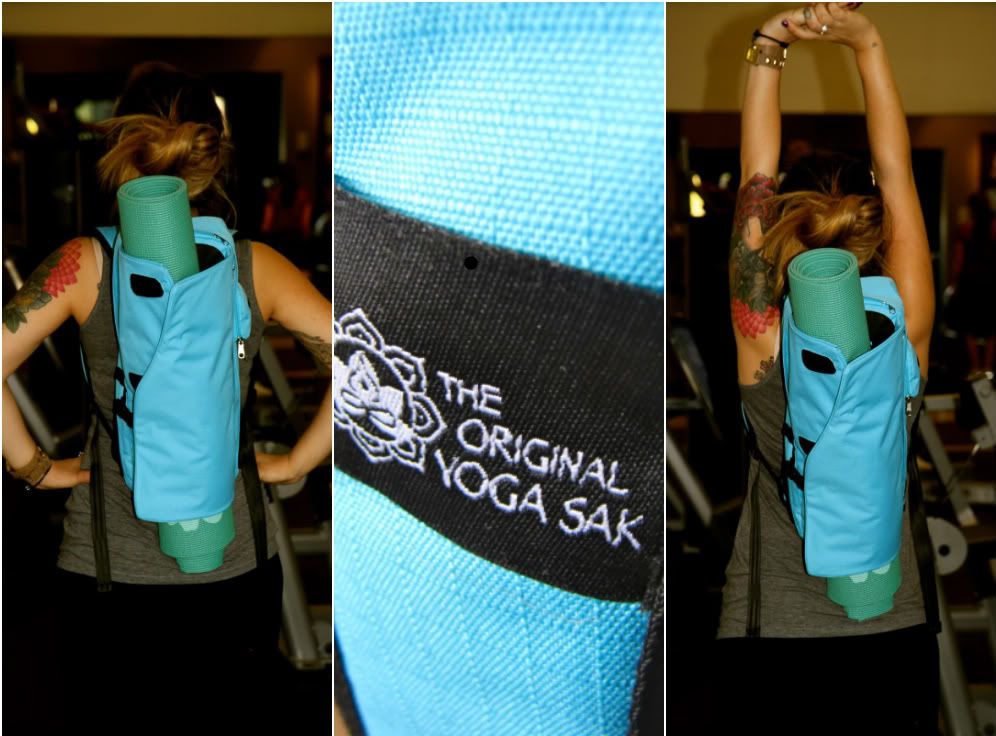 The Yoga Sak team made sure to cover all the bases when it comes to convenience. If you are like us and cannot live without your iPod, there is a compartment for that. Water pouch, I.D. holder, and room for towel? Check, check, check. After getting to use the Yoga Sak, we are convinced that it is one of most creatively convenient products we have come across thus far. To reach ultimate workout bag nirvana, grab a Yoga Sak here, at Handbago.com, for only $48.65.